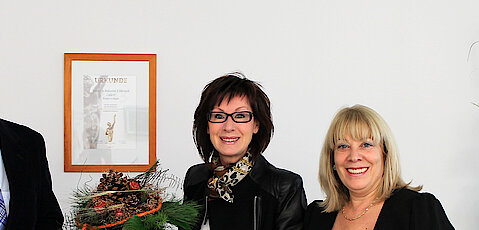 Sontheim has always had a great sense of responsibility towards customers, em­ploy­ees, partners, suppliers and the en­vir­on­ment. This results from our basic prin­ci­ples and guide­lines and deter­mines our daily actions. Since the com­pany was founded, Sontheim has pursued this atti­tude beyond its actual business activities.
As an Allgäu company, we support asso­ci­a­tions and charit­able or­ga­ni­sa­tions from our region. The focus here is, for example, on sup­port­ing those in need of help, pro­jects that support edu­ca­tion or the en­courage­ment of socially dis­ad­vant­aged people. Enclosed you will find our partners.

Der BUNTE KREIS Allgäu e.V.
The BUNTE KREIS Allgäu takes care of problems when a child is born much too early, has a serious accident or is chronically ill – and the entire life of the whole family changes abruptly. The aim is to create an extensive and stable network after discharge from the clinic, in which the family finds support and confidence to cope with the new life situation. BUNTE KREIS Allgäu has supported over 1,000 families in the past 10 years of its existence.

Förderverein der Technikerschule Allgäu
Since 1966, the TSA has been training "state-certified technicians" in the fields of structural, electrical and mechanical engineering. For many years, the Allgäu School of Engineering has been greatly appreciated and valued by numerous commercial enterprises. A large number of companies have therefore decided to join the "Verein zur Förderung der Technikerschule Allgäu e.V." and to actively cooperate with the TSA.